Skin Needling What is the key to more radiant skin? The answer is simple, collagen production.
At Esteem Clinic, skin needling treatment is your go-to skin treatment for stimulating the growth of collagen and elastin, the building blocks of youthful, radiant skin.
Not only will skin needling leave you with an instantly firmer and more radiant glow, it can also reduce scarring, stretch marks, blackheads, open pores, fine lines, hyperpigmentation and more. As an added benefit, skin needling treatments are fast, comfortable and able to target large or multiple areas at once.
Are you ready to roll back the years wtih skin needling collagen induction therapy?
At Esteem Clinic, we recognise that every face is unique, and every client has their own individual aesthetic goals. Our team of highly qualified, experienced dermal therapists and skin specialists are the best in their field. Before any treatment, you will have a complimentary consultation to discuss your concerns, treatment suitability and aesthetic goals.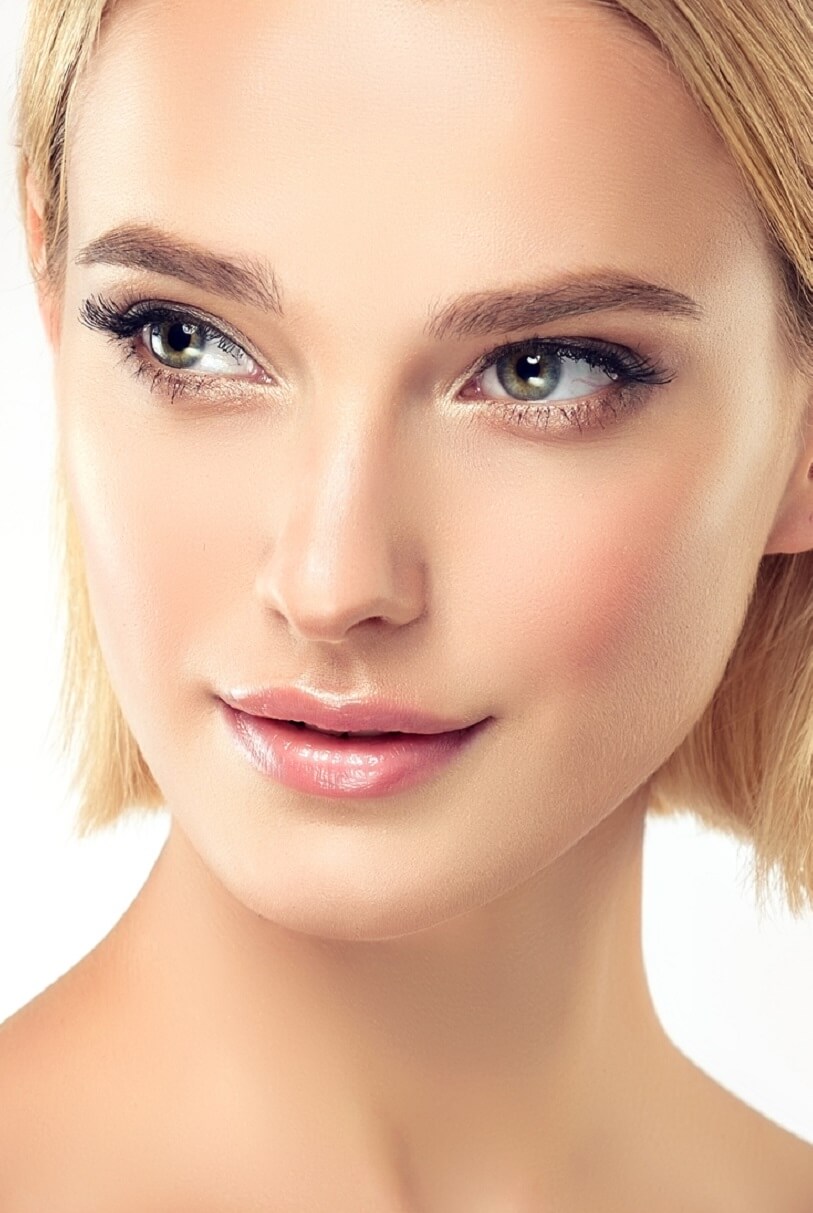 How it works
Skin needling (also known as Microneedling) uses tiny needles to  penetrate the top layer of skin. These micro-needles create small perforations (or micro-channels) in the deeper layers of the skin. This then triggers the body's natural wound healing response, stimulating new collagen and elastin formation.
The body's ability to remodel and heal itself is at the heart of this amazing product and the process never involves heat, thermal energy, chemicals or unnecessary trauma, the skin can quickly heal with minimal downtime.
Areas treated
Skin Needling is used to treat the face, neck and decolletage.
What to expect
There is little to no downtime with a skin needling treatment. 
Slight redness, tingling and warmth to the skin may be experienced after your session, which may last for 24-48 hours before the healing begins and the new, glowing skin starts to reveal itself.
Dryness can be experienced a few days post-treatment.
Your skin will also be more sensitive to the sun post-treatment, so ensure you apply an SPF50 sun block when you're out and about.
Total treatment time is approximately 30 minutes, depending on the size of the treatment area. 
Results
Skin needling delivers real results in overall skin rejuvenation:
Reduction in skin imperfections and scarring, s

tretch marks, blackheads, open pores, fine lines, hyperpigmentation and more;
Increased effectiveness of active skin care ingredients;
Increased communication between the skin cells responsible for the skin barrier function, pigmentation, collagen and elastin.
Results of skin needling can be seen after six weeks and last for up to one to three months. 2-3 treatments will ensure collagen is sufficiently stimulated and regular treatments help to maintain the best results. 
Regular treatments are recommended to ensure continued improvements, and maximum benefit from at-home skincare products (ability to absorb and have affect).
Who is not suitable?
The following people are not suitable for skin needling. Anyone who: 
Is pregnant 

Has had any laser resurfacing in the last three months 

Currently has a bacterial or fungal infection 

Has cold sores, acne, or any other skin infection 

Has a history of keloid or hypertrophic scarring

Is, or has taken isotretinoin in the past six months 

Has a history of post-inflammatory pigmentation 

Has tested positive for Hep B, Hep C, or HIV 

Has areas of skin that are numb or lack sensation 

Has undergone radiation treatment in the last 12 months 

 
Your Esteem Clinic therapist will confirm your suitability during the consultation process.
Post Treatment Care
Skin will appear red, similar to a sunburn for 1-3 days
Swelling or bruising may occur. This varies from client to client
Using prescribed cream to alleviate irritation for 3-5 days post micro-needling
Avoid using advanced AHA's, BHA's, Retin A and exfoliation products for 5 days post treatment
Avoid itching or scratching the skin
Avoid direct sun exposure and solarium use for a minimum of 2 weeks as this will increase the chance of developing pigmentation and burning
Apply SPF 30+ and 50+ sunscreen daily
Avoid heat induced activities like saunas, hot showers, exercise and avoid swimming or 24 hours post treatment
Do not pick or exfoliate your skin for 3-5 days, as this may introduce bacteria or cause hyperpigmentation
If you have any questions or concerns, please call Esteem Clinic on 1300 693 783
Esteem has been awarded Best Aesthetic Practice Queensland for three consecutive years, by the prestigious "My Face My Body Awards". In 2018, Esteem was extremely proud to have been recognised as the Best Aesthetic Practice in Australia. Esteem was also honoured to have been entered into the "My Face My Body" Hall of Fame in 2018. These prestigious industry awards are testiment to the group's ongoing commitment to delivering advanced aesthetic techniques and the latest in anti-ageing technology.