Skin Treatments
Rejuvenation, Laser & Light, and Beauty Extras
Find the perfect skin treatment to address your individual concerns. 
At Esteem Clinic, your dermal clinician will work with you to ensure your skin treatment is tailored to your individual needs. Whether you need to rejuvenate dull, lack-lustre skin, boost hydration, clear congestion or soften fine lines, you will have access to the latest aesthetic skin technology and advanced techniques, to ensure that you achieve your best skin yet.
Skin Consultation
Start your journey to revealing your best skin yet at Esteem Clinic, with a complimentary skin consultation with one of our dermal clinicians. They will take the time to listen to your concerns and your skin goals, assess and analyse your skin, and develop a treatment plan to get your skin glowing! 
Microdermabrasion
The perfect starting point to achieving brighter, clearer, and smoother skin. Microdermabrasion is used to renew skin tone and texture instantly, and at Esteem Clinic, your dermal clinician will ensure your microdermabrasion treatment is tailored to your specific needs.
Skin Needling
This non-invasive treatment is used to treat fine lines and wrinkles, reduce scarring, tighten and improve skin elasticity, improve sun damage and pigmentation, and reduce pore size. This procedure has multi-faceted anti-ageing and skin rejuvenation benefits.
Hydrabrasion
This non-invasive skin re-surfacing treatment is suitable for all skin types and ethnic backgrounds. Deeply cleansing and exfoliating, this wet and dry facial treatment is very comfortable, and provides a great starting point for your skin re-juvenation journey. 
Clinical Peels
Clinical peel treatments are an effective, cost-conscious approach to address a variety of skin concerns, including fine lines, pigmentation, acne scarring and overall complexion brightness. Esteem Clinic offer a range of clinical peel treatments, to address specific concerns.
Liquid Gold Treatments
Liquid Gold facials and treatments are effective, non-invasive procedures, in which your own platelets are injected underneath your skin, along with hyaluronic acid filler. Liquid Gold treatments help tighten, smooth and improve skin tone.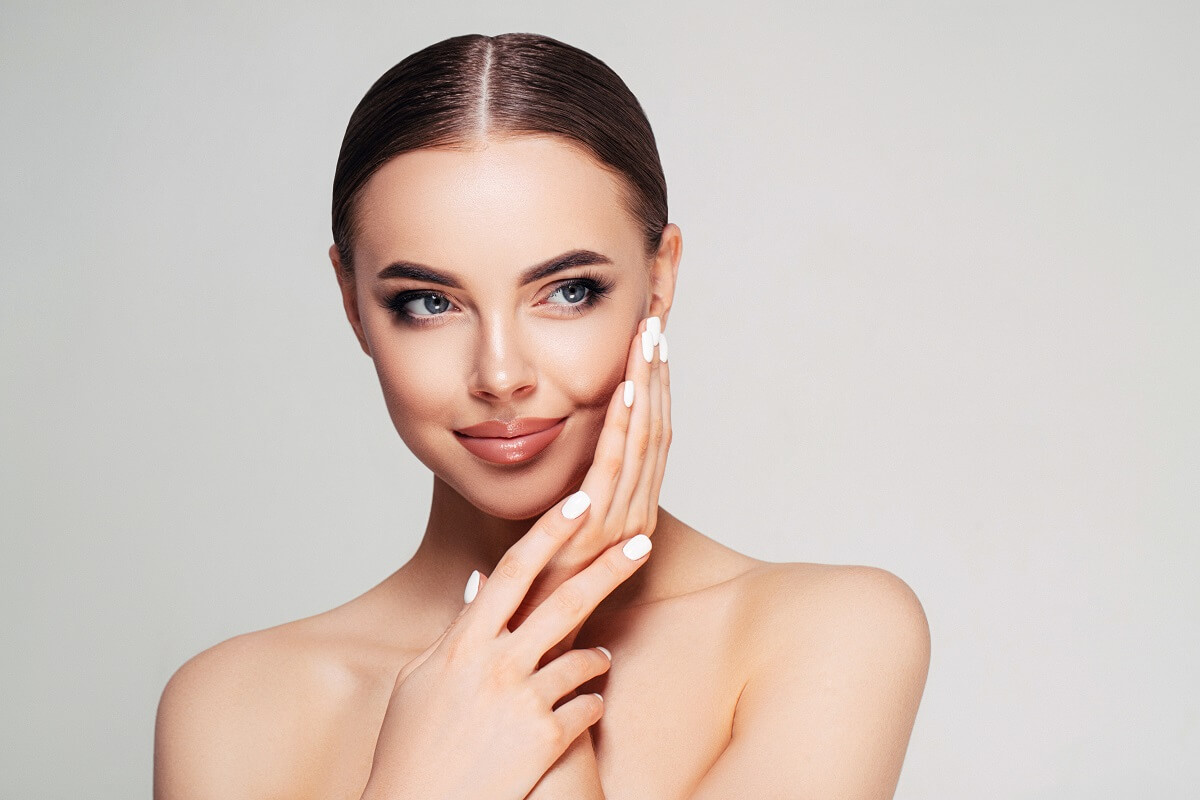 Epiblading
Epiblading, or dermaplaning, is used to treat fine lines, acne and congestion, dry, dull and rough skin and superficial pigmentation. Epiblading is an effective procedure to improved the absorption of skin care products. It has the added bonus of removing fine, "peach-fuzz" hairs.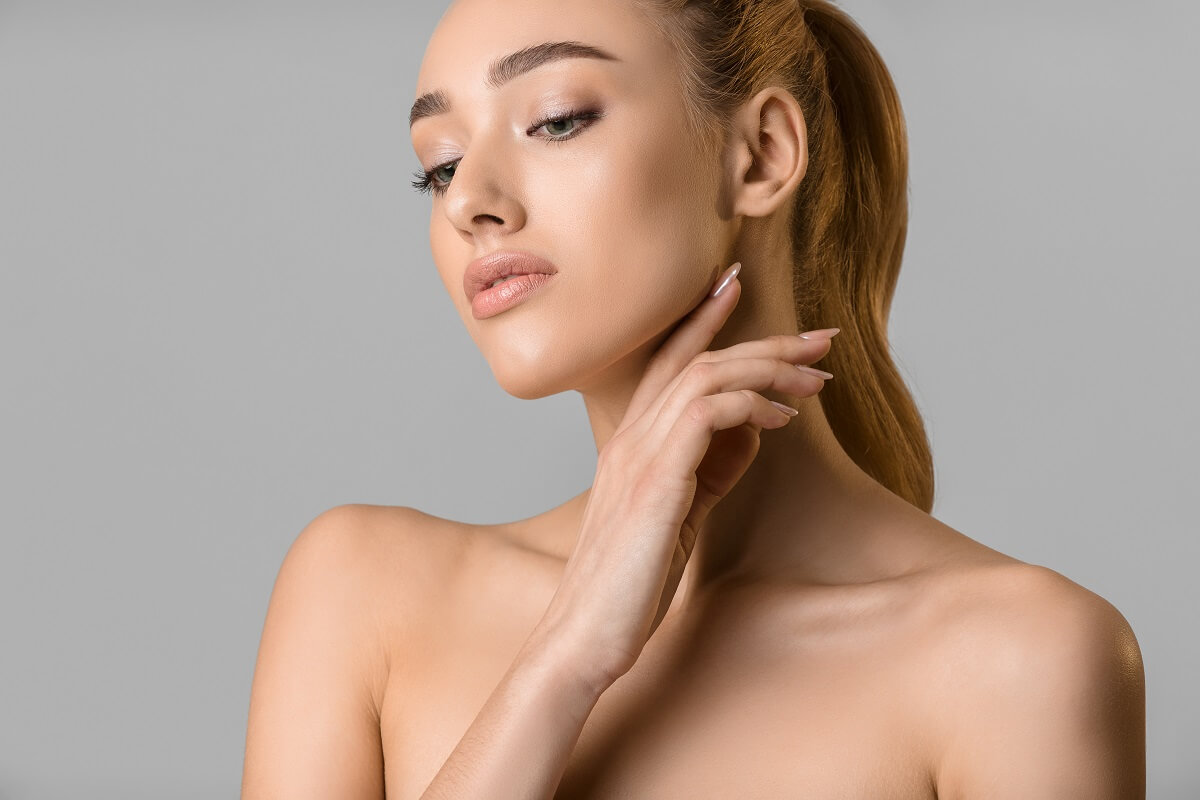 PDO Mono Threads
Esteem Clinic are proud to offer the MINT™ Mono Threads, a minimally invasive non-surgical thread lift. Mono threads are ideal for anyone noticing the signs of ageing, and can be used across a number of areas of the face, neck and body. This is an innovative approach to boosting collagen and tightening skin.
At Esteem Clinic, you have access to some of the most advanced laser technology in the world. Revitalise skin on your face, neck, decolletage, arms, hands and more. Achieve glowing, brighter, more youthful skin, with our highly experienced team of dermal clinicians and laser therapy experts.
Laser Genesis
Laser Genesis is a non-invasive laser treatment used to safely and effectively stimulate collagen regrowth. It effectively reduces the appearance of fine lines, uneven skin tone and texture, acne scarring, enlarged pores, redness and Rosacea.
Limelight IPL
The Cutera Limelight IPL is an innovative, non-invasive intense pulsed light laser treatment, used to treat pigmentation, sun damage, redness and broken or damaged capillaries (tiny veins). It is used on the face, neck and decolletage.
Picosure Focus Lens
Picosure laser is the world's most advanced laser technology used to effectively revitalise the appearance of the skin on the face, neck, chest, hands, legs and more. It reduces the appearance of sun damage and skin ageing, and helps to reduce wrinkles for a glowing complexion. 
Spider Vein Treatment
Nd-Yag Laser Treatment is a specialised vascular laser used to treat the deeper tissues and longer vascular structures that other lasers fail to reach. Nd-Yag can be used to remedy spider veins, small angiomas and Neovascularization (the area surrounding scars).
Laser Hair Removal
The Cutera laser hair removal machine is the most advanced and effective laser to remove unwanted hair from the face and body, safely and comfortably for all skin types. It is also suitable to use on darker skin. Convenient, cost-effective and virtually pain-free.
Laser Tattoo Removal
Picosure by CynoSure laser tattoo removal is the most advanced laser technology that is FDA-approved for fast, safe and effective removal of all tattoos. And Picosure is less painful than traditional tattoo removal systems. Contact Esteem Clinic for a consultation and quote.
Healite (LED)
HEALITE II by Lutronic Aesthetic, uses Low-Level Light Therapy (LLLT), a non-ablative skin surface treatment system used to promote skin rejuvenation, the treatment of acne, superficial skin lesions, relieving pain, and for healing the skin after procedures such as cosmetic injectables and laser.
Achieve a boost to your self-esteem and ever-lasting confidence with popular beauty treatments at Esteem Clinic, such as cosmetic tattooing, teeth whitening and mineral makeup. 
Cosmetic Tattooing
Cosmetic tattooing, also called "Micropigmentation", is a popular, well-tolerated cosmetic treatment, involving the controlled insertion of safe colour pigments into the dermis layer of the skin. Esteem Clinic offers eyebrow, upper and lower eye liner, lips and scalp micropigmentation.
Teeth Whitening
Get a brighter, whiter smile with a teeth whitening treament at Esteem Clinic. Using the highest quality teeth whitening products, you can achieve teeth up to 14 shades whiter. The procedure is quick and effective, and is also suitable for those with sensitive teeth.
Mineral Makeup
Esteem Clinic is proud to offer clients access to the extensive range of 'Jane Iredale' mineral makeup. Made from high quality micronised minerals and free from fillers such as talc, parabens, phthalates, synthetic fragrance, and GMO ingredients. 
Treatment Spotlight
CHEEK ENHANCEMENT
Team Member Spotlight
BRITTANY