Laser Hair Removal Compared to traditional methods of hair removal such as shaving and waxing, laser hair removal is a proven method for permanent hair reduction for all skin types. At Esteem Clinic, there is a growing interest among both men and women for a well-groomed physical appearance, and laser hair removal is a popular treatment to achieve a beautiful aesthetic.
Esteem Clinic prides itself on utilising the latest technology, Cutera Nd-YAG laser for superior laser hair removal, safely and efficiently, on all skin types.
Laser hair removal lets you enjoy year-round silky smooth, ready-for-anything skin. Fast, effective and affordable, laser hair removal not only helps you save money in the long run, it can also help you avoid ingrown hairs and shaving rashes.
Book a complimentary consultation to discuss your concerns, and your suitability for laser hair removal at Esteem Clinic.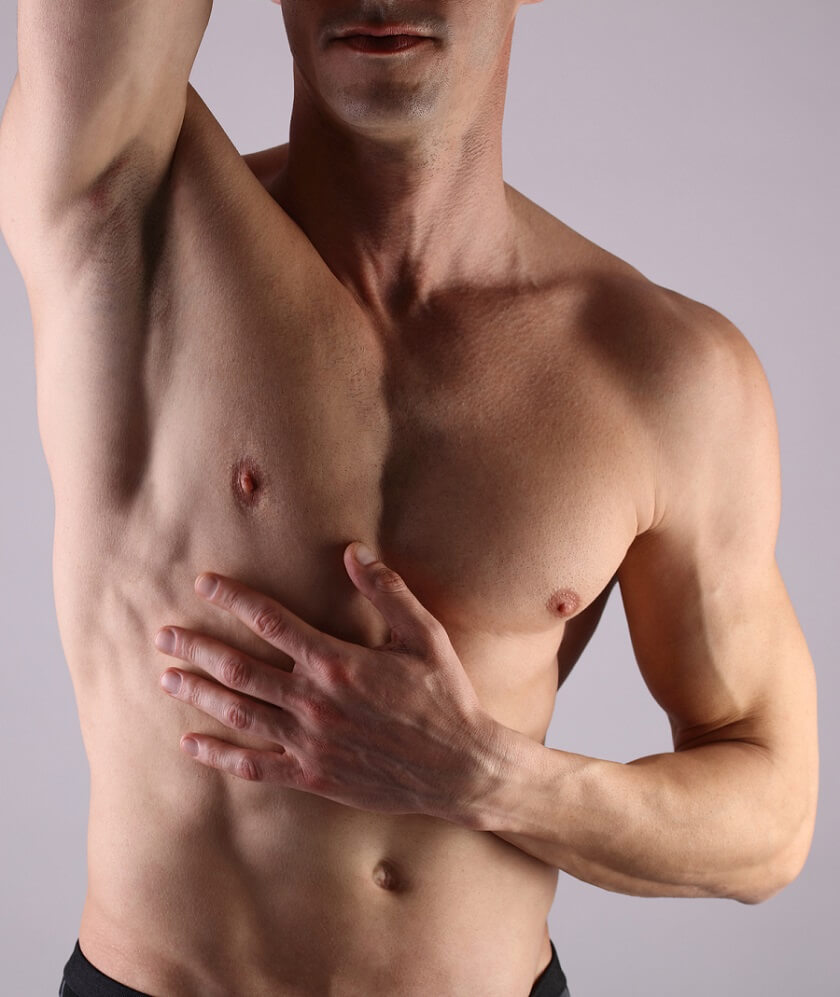 How it works
Essentially, the laser releases energy into the skin, and the pigment (or melanin) in the hair follicle absorbs this energy, and the hair follicle is destroyed.
Areas treated
Any part of the body, on men and women.
What to expect
It is very important that you shave the area to be treated roughly 12 hours prior to your laser hair removal session. Make sure you avoid wax/depilatory cream, fake tan and getting sunburnt up to two weeks before your session.
This is important, as the treatment uses a cosmetic laser that shoots a concentrated beam of light directly at the pigment in your hair follicles and will also sizzle any pigment on your skin, including tanning products.
Downtime is minimal if any and some redness may occur, however most redness will subside within 24 hours.
The procedure is very quick and painless. A pre-treatment consultation process is recommended, where your laser technician will explain the procedure, confirm your suitability, and answer any questions or concerns you may have.
Results
Smooth, hair-free skin.
A reduction in ingrown hairs, and shaving rashes.
A course of treatments will be needed to get your desired result. The technician will discuss this in your consultation.
Who is not suitable?
The following people are not suitable for laser hair removal. Anyone who:
Has a history of melanoma, raised moles, suspicious lesions, keloid scar formation, healing problems, active infections, open lesions, hives, herpetic lesions, cold sores, tattoos or permanent make-up in area of treatment.

Has recently used Accutane, tetracycline, or St. John's wort in the last year

Has an autoimmune disease such as Lupus, Scleroderma, Vitiligo.

Is pregnant, trying to get pregnant, or breastfeeding.

Has had recent sun exposure, or used fake tanning products in the last 2 weeks.
Your Esteem Clinic therapist will confirm your suitability during the consultation process.
Post Treatment Care
AFTER TREATMENT
– Following treatment, an antibacterial ointment and dressing will be applied to cover the area treated.
– Occasionally there will be pinpoint bleeding following treatment.
– Swelling can be expected.
– The dressing should be left in place for 24hrs, following that time the dressing can be removed.
– Ensure that the area is kept clean.
– You may apply another dressing if necessary, to protect from additional trauma (including the rubbing of clothing) or dirt.
– Further treatments will be performed 6-8 weeks post first session.
– AHA or fruit acid products are best to avoid for 1 week, as they may cause discomfort.
– Apply 50+ sunscreen when in the sun.
If you have any questions or concerns, please call Esteem Clinic on 1300 693 783
Esteem has been awarded Best Aesthetic Practice Queensland for three consecutive years, by the prestigious "My Face My Body Awards". In 2018, Esteem was extremely proud to have been recognised as the Best Aesthetic Practice in Australia. Esteem was also honoured to have been entered into the "My Face My Body" Hall of Fame in 2018. These prestigious industry awards are testiment to the group's ongoing commitment to delivering advanced aesthetic techniques and the latest in anti-ageing technology.