Anti-Wrinkle Injections
Achieve youthful confidence with an award-winning, highly qualified, and experienced team. Anti-wrinkle injections smooth fine lines and wrinkles, and refine your overall look.
Not only are anti-wrinkle injections an effective way to smooth and refine, they are also used as a preventative measure, to reduce the formation of new fine lines and wrinkles.
At Esteem Clinic, we recognise that every face is unique, and every client has their own individual aesthetic goals. Our team of highly qualified, experienced cosmetic injectors are trained under world-renowned Plastic Surgeon Dr Terrence Scamp. Before any treatment, you will have a complimentary consultation to discuss your concerns, treatment suitability and aesthetic goals.
Esteem Clinic prides itself on utilising the highest quality anti-wrinkle injectable products available worldwide. For over 25 years, Esteem Clinic has been performing anti-wrinkle injections, so you can be assured that your treatment is performed by a highly qualified, experienced injector.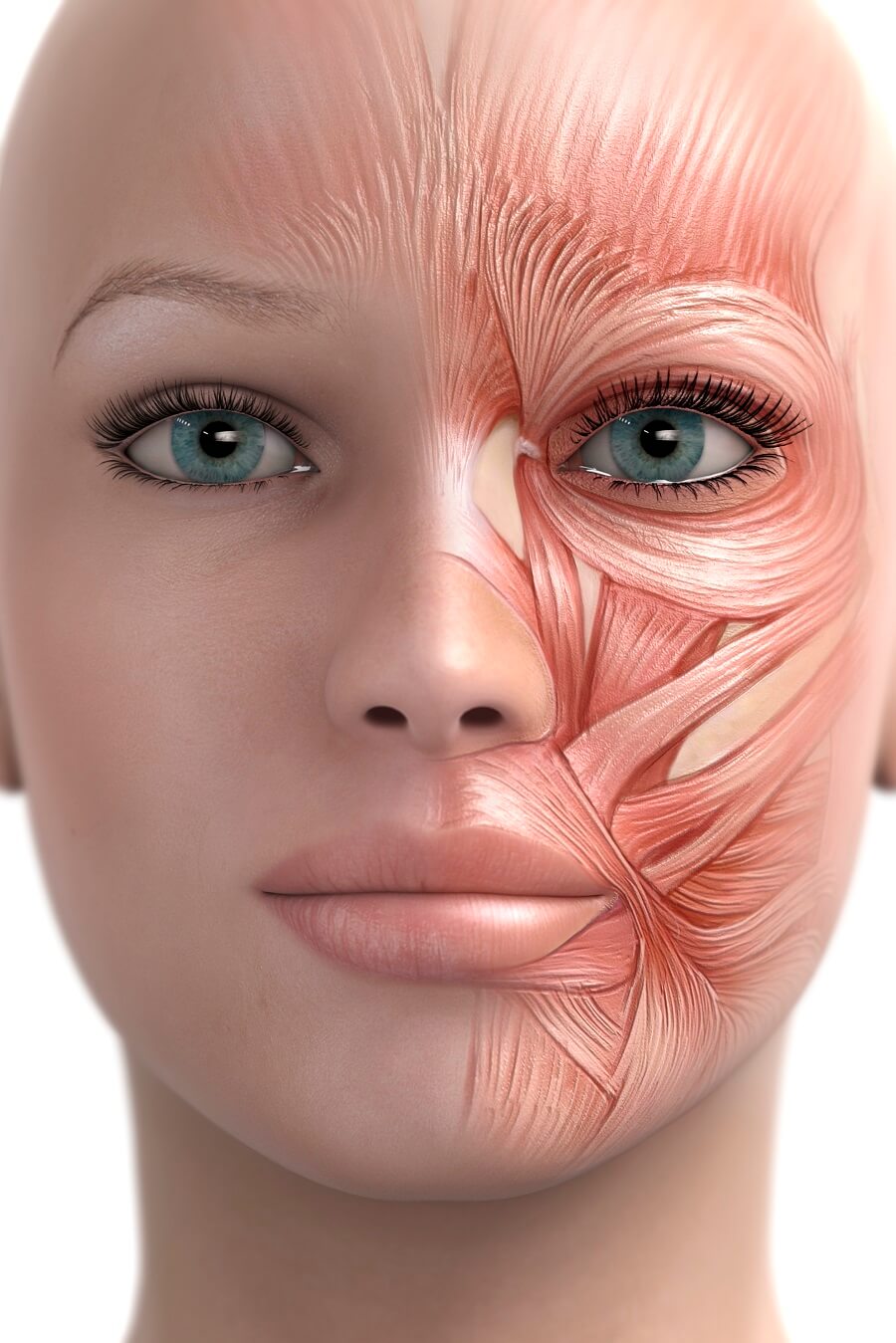 How it works
Anti-ageing injections relax wrinkle-causing muscles, creating a smooth, rejuvenated and more youthful appearance.
The injections block the chemical signal the brain sends to the muscle telling the muscle to contract.
Esteem's anti-ageing treatments utilise products by leading industry suppliers, Galderma and Allergan, who have provided effective, well-tolerated and the highest quality of products globally for over 30 years.
Areas treated
Anti-wrinkle injections are used to treat the face, neck, decolletage and some areas of the body.
Forehead Lines
Crow's Feet
Frown Lines
Advanced Areas
Masseters (jaw muscles)
Nefertiti Neck lift
Bunny Scrunch (lines on top and sides of nasal bridge)
Top Lip
Chin
Nasolabial Folds (from edges of nose to outer corner of mouth)
Marionette Lines (from corner of mouth down to jaw)
Migraines
Gummy Smile
Excessive Sweating (hyperhidrosis)
What to expect
The anti-wrinkle injection procedure involves injecting into the designated facial muscle/s, using a fine needle. You may find that the injection stings for a few seconds, but no anaesthetic is required.
The procedure is usually quick, requiring only 10-15min, plus a pre-treatment consultation process, where your registered nurse cosmetic injector will explain the procedure, assess your suitability, and answer any questions or concerns you may have.
Results
A reduction in fine lines and wrinkles, for a smoother, more youthful appearance.
You will generally see results within 3 days, with optimum results after 2 weeks. The effect can last up to 4 months.
Who is not suitable?
The following people are not suitable candidates for anti-wrinkle injections:
Women who are pregnant or breastfeeding;
Those hypersensitive to product ingredients, 
Anyone with an active infection at the injection site;
Anyone who has Myasthenia Gravis or Eaton Lambert Syndrome.
The treatment may be less effective for people over 60 due to poorer muscle tone.
Post Treatment Care
AFTER TREATMENT
Do not massage the area that has been injected, this will be done at the time of treatment if needed.
If needed, Panadol is fine for mild discomfort, do not take Nurofen, Aspirin or blood thinning anti-inflammatories.
Bruising and/or swelling may make the site look uneven initially. If there is still asymmetry at 2 weeks, this can be discussed at your review. If additional filler is required extra costs may apply.
Avoid physical activity, alcohol and caffeine for 24 hours following treatment.
Do not expose yourself to extreme heat for 2 weeks.
If you have been treated with dermal filler in your lips, avoid very hot or cold beverages for 24 hours.
If your cheeks have been treated, avoid sleeping on your side for a few days.
No laser, IPL, microdermabrasion's, chemical peels, facials, facial waxing for 2 weeks after treatment.
Results from treatment may take up to 14 days to take full effect.
Do NOT lie down for 4 hours after treatment. This is to avoid the risk of pressure on the treated areas (from your pillow) and to avoid the risk of having the area rubbed accidentally.
Be assured that any tiny bumps or marks will go away within a few hours. If you need to apply make-up within 4 hours after your treatment, only use a GENTLE touch to avoid rubbing the treated area.
If you have any questions or concerns after your treatment, please contact Esteem Clinic on 1300 693 783
Before & Afters
Esteem has been awarded Best Aesthetic Practice Queensland for three consecutive years, by the prestigious "My Face My Body Awards". In 2018, Esteem was extremely proud to have been recognised as the Best Aesthetic Practice in Australia. Esteem was also honoured to have been entered into the "My Face My Body" Hall of Fame in 2018. These prestigious industry awards are testiment to the group's ongoing commitment to delivering advanced aesthetic techniques and the latest in anti-ageing technology.